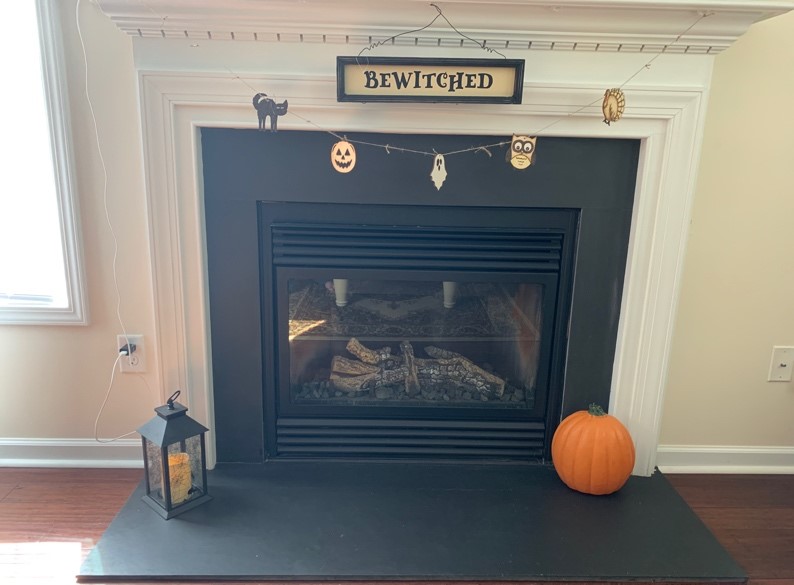 I look forward to Fall every year. The cooler weather, the amazing aroma of spices, cinnamon and apple pie stir in the air and of course, all the decorations.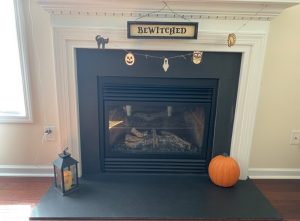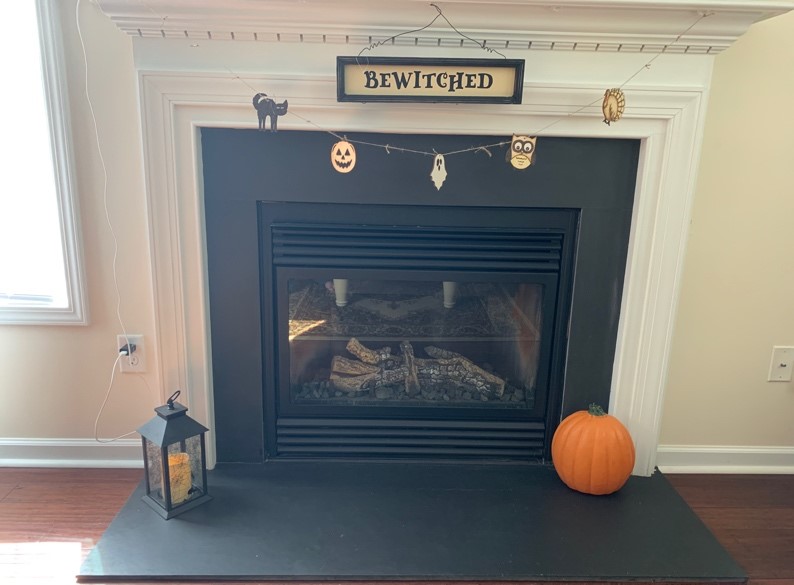 This Fall season, I wanted to find an affordable and easy project to create for my home. I went to my local dollar store and found these adorable plywood cutouts. Each package comes with five cutouts so you can easily create a garland for just a dollar if you wanted to. I wanted multiple designs so I bought five packages. Some universal designs can be found here.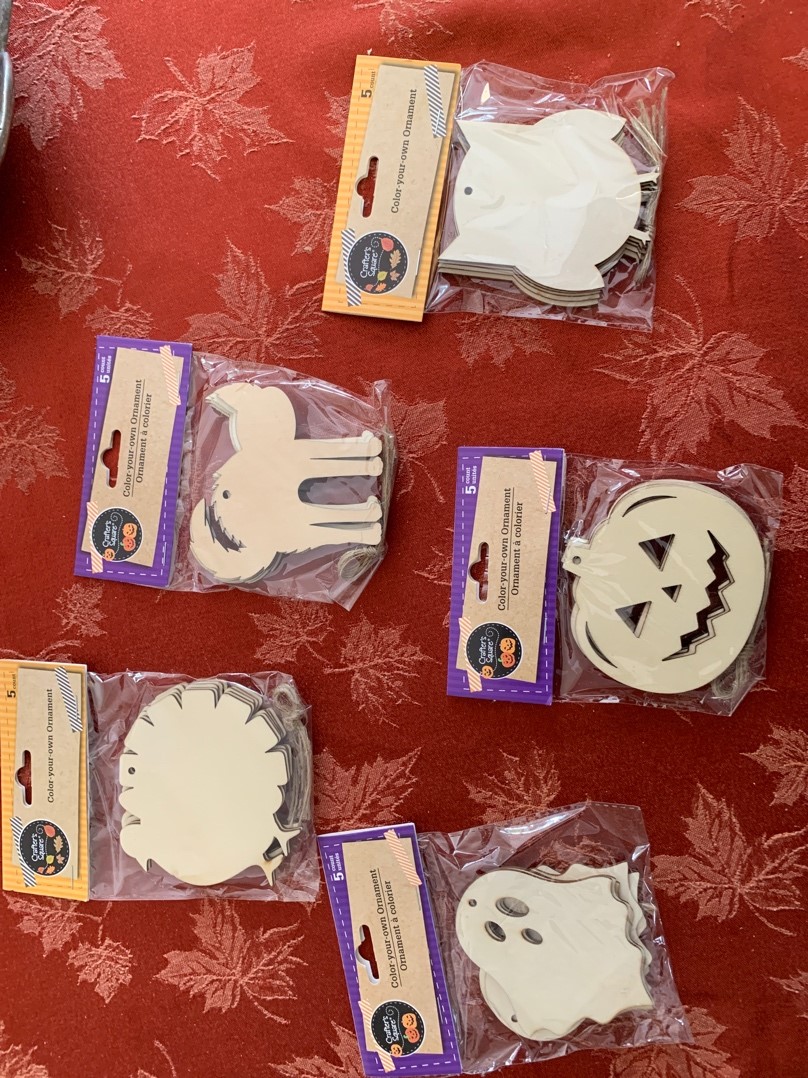 Once I opened my package, I looked up clip art patterns online to give me an idea of how I wanted to sketch out my design.
With my patterns picked and sketched on, I started the burning process.  I started with a thick bold burn outlining the outermost part of the wood and continued with a solid burn while tracing my pattern.
With the patterns completed, I began the shading process (please see previous post for shading instructions). If this technique is too difficult, you can always fill in the empty space with colored pencils.
For the areas needing white, I used a white paint-based marker. The paint markers work great since they don't tend to bleed when applied to the wood. I tried to keep my colors soft so I added touches of color with colored pencils to enhance each character.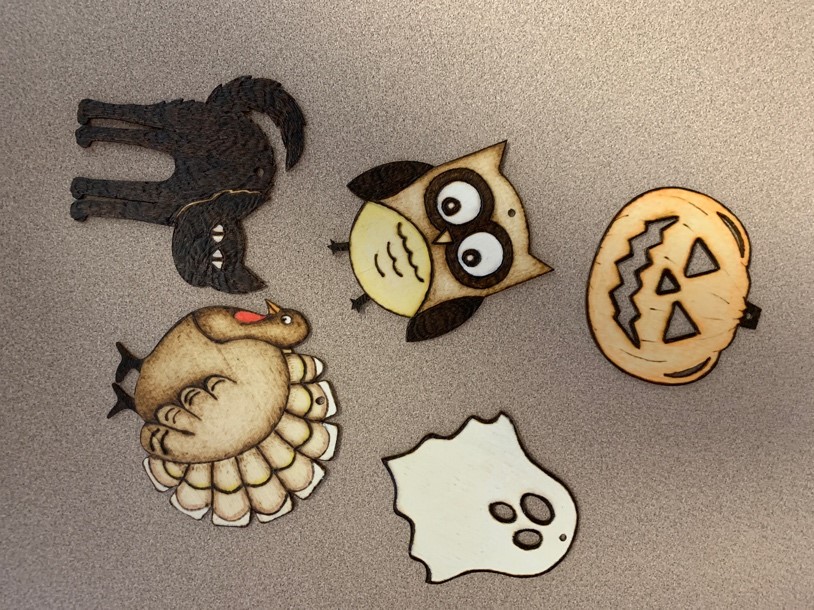 Once my cutouts were completed, I tied a string through small holes and displayed the garland over the fireplace. As an alternate choice, you can also tie a piece of string on the wood and use them for tags, gifts, or to wrap around a napkin for a cute Fall tablescape.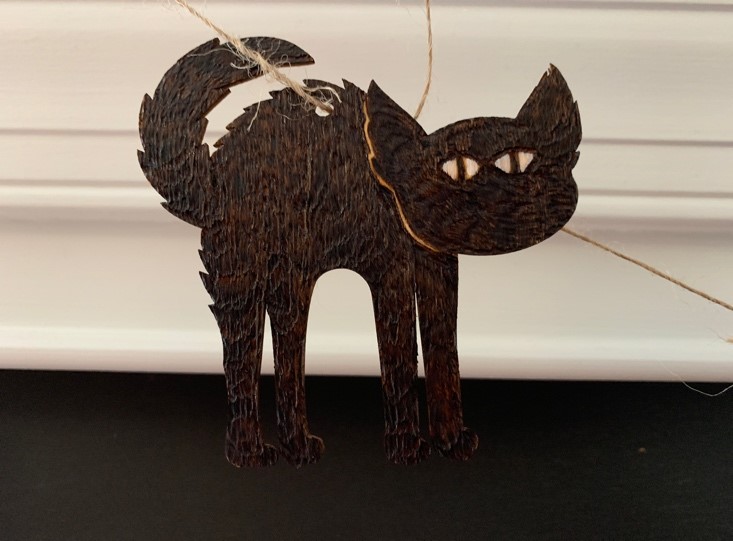 I hope this has given you some fun and very affordable wood burning ideas. This is going to be even greater when you get everyone involved in it. Ask your kids what they would like to work on and watch their imaginations fly! This is one the best times of the year to take your pyrography pen out. Start creating fun and amazing décor with everyone!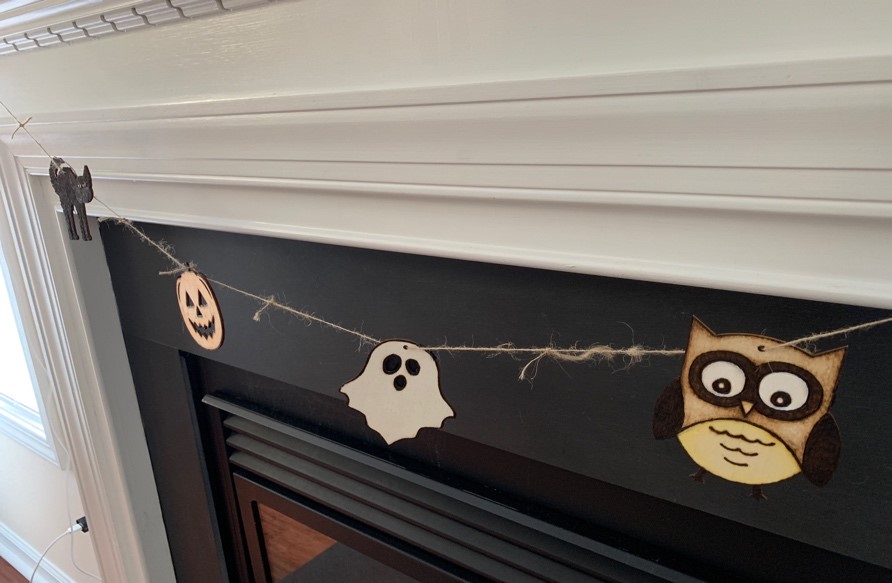 If you have any questions or would like to suggest other ideas, leave a comment below and I'll get right back to you.
See you next time.
Andrea Pate
Pate's Pyrography