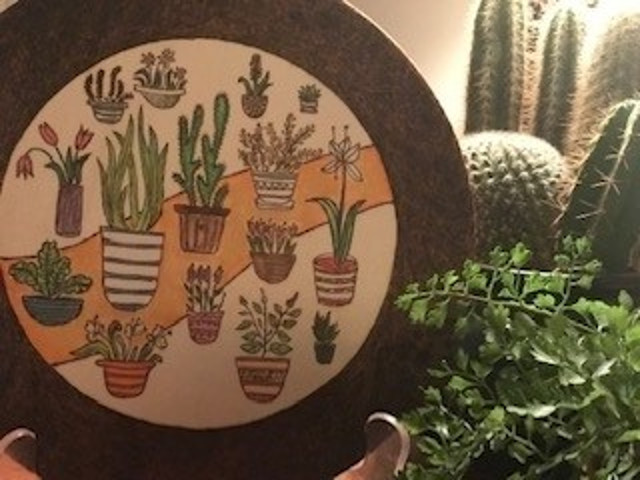 What you will need:
Pen for tracing
Tape
Wood
Colored Pencils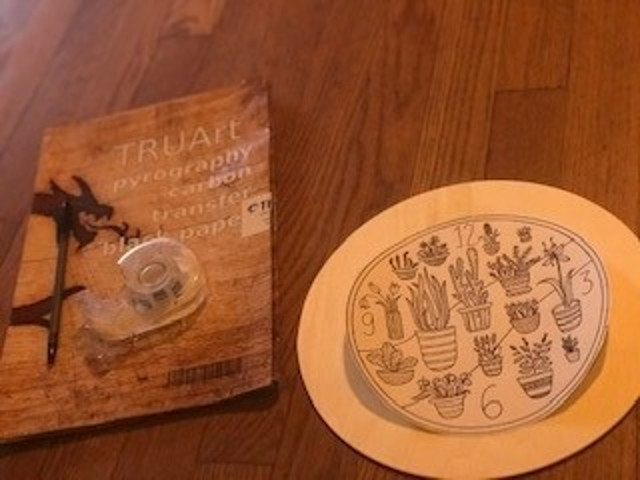 Sometimes, in pyrography, trying to find the right image to burn can be extremely tricky.  When you are an artist, copyright laws can make it challenging to find a great image to burn.  Fortunately, now TRUArt has FREE printable stencils available.  Once I came across these stencils, I couldn't wait to get started.
There are several unique designs available to download but, ultimately, I decided on this cactus stencil.  This stencil is available under the clock category.  I loved the pattern so much that I modified the stencil to make it my own and decided not to trace the numbers.
I found this stencil to be a quick and easy burn. This is a great project to do with your family.  My children had fun picking out the colors of the various pots and helped me find the right shade of green for each plant.  We spent the day going over different stencils and both my children found something that appealed to each of them.
Once the image was burned and colored, I decided to give the background a nice, thick solid burn.  This technique gave my burning some depth and made my image pop.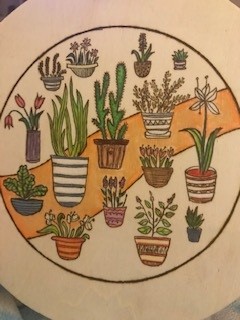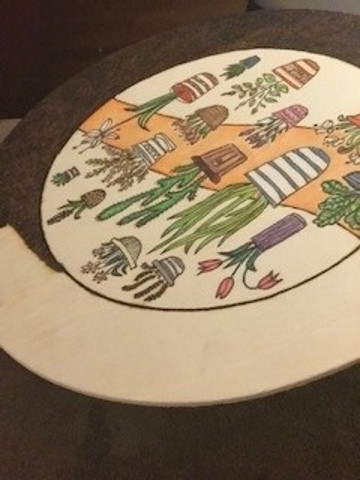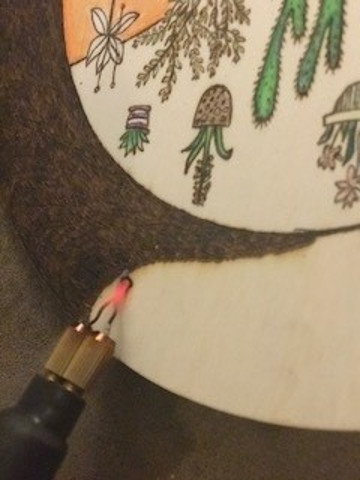 I was extremely happy with the ending result.  This was a fantastic family project that is exciting for children to do. These prints are also a useful tool to help you practice your pyrography skills. My children loved working with these stencils and they are both excited about working on our next burning together.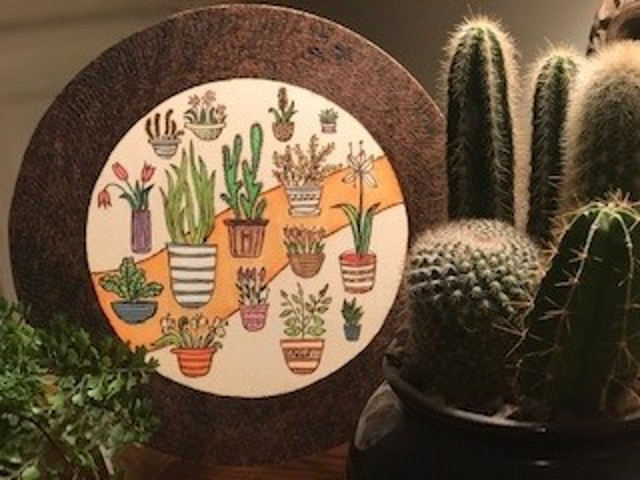 See you next time,
Andrea Pate
Pate's Pyrography